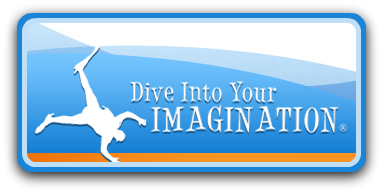 As my final review for The Old Schoolhouse Magazine I'll be introducing you to a fascinating DVD and accompanying teacher's guide by
Dive Into Your Imagination
.
Produced by Annie Crawley, aka Ocean Annie, What Makes a Fish a Fish? is more than a simple science DVD, the DVD is actually just the media presentation.  The heart of this science curriculum is the Teacher's Guide!  The DVD is divided into short chapters and the teacher's guide follows right along.   
Each chapter contains the following:
1. General Concepts/Topics to Teach
2. Objectives
3. Character Education
4. Treasure Chest of Vocabulary Words
5. Required Materials
6. Anticipatory Set: Lead In Questions
and Answers
7. Imagination Play Script
8. Classroom Activity Stations
9. Extension Ideas and Journaling
10. CCSS Alignment
11. Book List/Applications/DVDS Specific
to tie Activities and Character
Education
12. Closure and Follow-Up
13. Plan for Independent Practice
14. Transcript of DVD
15. Go Blue Environmental Section
The recommended course of study is for the teacher to preview the DVD chapter and read through the Study Guide, deciding which activities to set up and which questions to ask/discuss.  Then show the DVD portion to the students and proceed with the activities.  This is a MAJORLY meaty study guide.  There are activities and coloring pages, tips, answers, ideas for implementing, suggested reading, etc.
Science is a fundamental part of our lives and the
scientific method of inquiry is a cornerstone
enabling us to think logically through everyday
issues. These lesson plans are underlain with
science, math, English, art and imagination
concepts, and include a cross curricular approach
to science based thinking. In addition, the
students will learn how to think, synthesize
information and take a global approach to
learning about our environment.

(From the Teacher's Guide)
There's a section in the teacher's guide that explains the standards for what the lessons cover and how.  Honestly, this was all foreign language to me.  I don't think this was written for the homeschool community initially.  But that doesn't mean it can't be used in a homeschool, you would just need to make some adjustments in some of the activities.  I will say this would be PERFECT for a co-op type setting though, especially for grades 1-3.
In my reviewing I didn't notice any evolutionary speak. The images and the awesomeness of each creature screams, "CREATOR!" 
The price of the DVD is $19.95 and the PDF form of the teacher's guide is $69.95 (a little much for a homeschool but tolerable for a co-op situation).
To see what other members of The Homeschool Crew thought of this and other products by Dive Into Your Imagination, visit the Crew Blog!
Joyfully,
Mrs. Taffy
Disclaimer-I was given a copy of the DVD What Makes a Fish a Fish?  and the downloadable corresponding study guide for the purpose of this review.  All opinions expressed are my own and I was not paid.